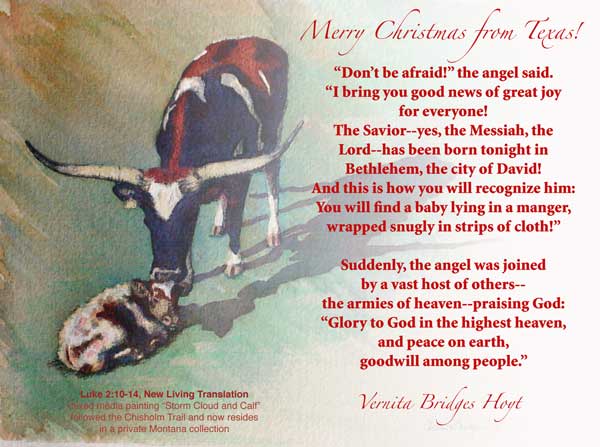 Madonna and Child
aka
Storm Cloud and Calf
9"x12" mixed media (watercolor and colored pencil) on 11"x14" d'Arches 140# cp
copyright Vernita Bridges Hoyt 2006
NOT AVAILABLE
This painting followed the Chisholm Trail and now resides in a private collection in Billings, Montana.

Licensing rights may be available with written permission of the artist.
Please click here to contact.