I finished the pastel painting inspired by Lincoln, the Dachshund in my previous post. This is Impressionist in style as I continue to explore color and technique.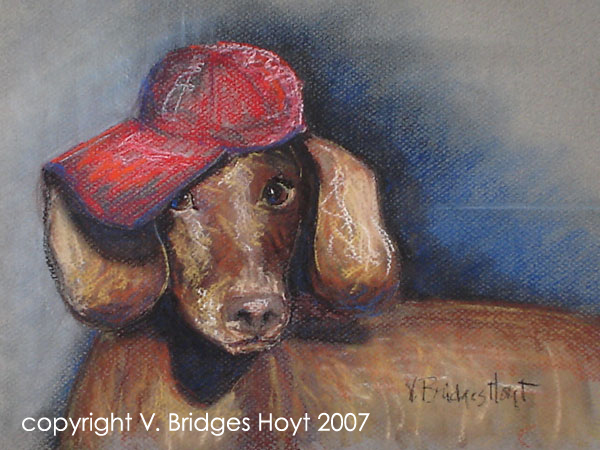 Dachshund Team Player
soft pastel
9"x12"
Art Spectrum acid-free pastel paper
copyright Vernita Bridges Hoyt 2007
certificate of authenticity included
Here is a close up detail.