ART SALE.  
I took advantage of a discounted listing fee offer on
eBay
and listed
16 paintings
at a 7-day auction.
All are
at reduced prices.
If you watch the 7-day auction list closely, you may be able to pick up a painting at a real savings. You'll find a variety of subjects and medium. Several are framed and some are ready-to-frame. Think

GIFTS

for loved ones, or just be good to yourself.
Cinco de Mayo, May 5 
Mother's Day, May 10 
Memorial Day, May 25
Flag Day, June 14
Father's Day, June 21
Independence Day, July 4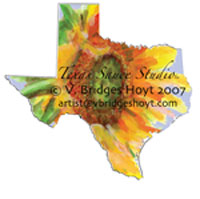 "Painting the Sauce of Texas"
animals • flowers • people • places