A

RT... and yet again my studio dog becomes the model for another painting, this one a watercolor sketch which will be completed and posted to the Art Helping Animals art blog tonight. I'll add a finished image here also.
This one was begun today after lunch and was painted alla prima. I love the looseness of the paint in this one. Mostly it was painted wet in wet, but now it is drying while I am back at the easel on the oil painting.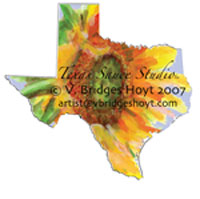 "Painting the Sauce of Texas"
animals • flowers • people • places