Painting
larger
 in the past few weeks has been a real treat. My current work-in-progress is the up close face of a Border Collie. The painting is wet and still on the easel with just a few more strokes of paint to add. I will update the image as soon as the painting dries enough for a non-glare photo. Twenty-percent (20% or $300) of the sale will be donated to True Blue Animal Rescue in central Texas.
Scroll down to the bottom of this post to see the size of this painting in context to my studio windows. To give you a comparative size, the small green oval painting measures 8x10 inches.
Invest in Original Oil Paintings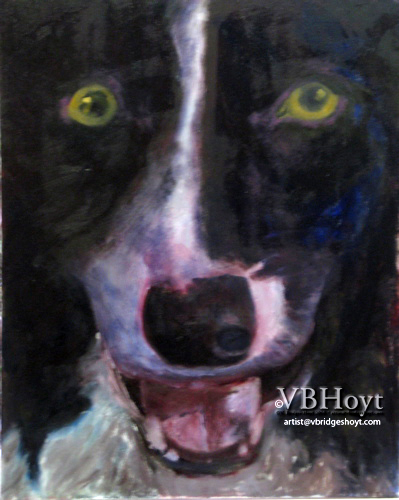 © 2008 Vernita Bridges-Hoyt
(image updated 6:12 pm, Nov. 14)
Face of a Border Collie
24"x30" oil on canvas
unframed
$1,500
price includes FREE shipping
to locations in continental USA
Layaway with $300 down payment. 
Balance to be paid in three equal monthly installments within 90 days.
Buy It Now
Use secure online payment.
Select your purchase option, and click on the PayPal "buy now" button below.
Questions?  
email
artist@vbridgeshoyt.com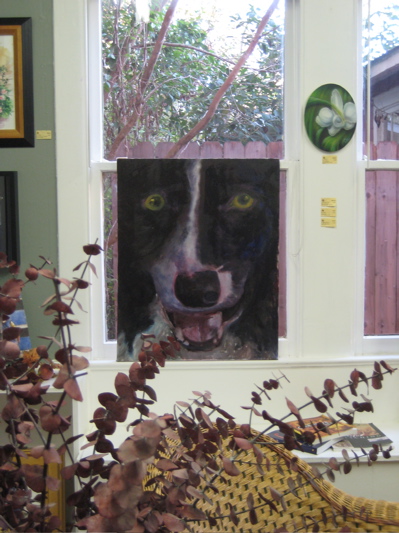 © 2008 Vernita Bridges-Hoyt
Thank you so much.